Home Page
-> Social Activities
Social Activities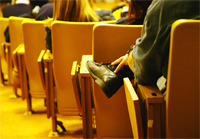 Dances, picnics, and outings several times a year. Come join the fun.
Upcoming Events
Many of our Club members will attend the Richmond Squirrels game on June 20.
---
Tractor Museum, March 31, 2023
Several Club members toured the Tractor Museum in Petersburg. They noted that the museum has expanded again to accommodate several new truck displays. After the tour, the group enjoyed lunch in the museum restaurant.
Other possibilities: Oasis Sports Park and Dining out – Romeo & Epicurean