Archives for January 2010
Posted January 31, 2010 at 1:11 AM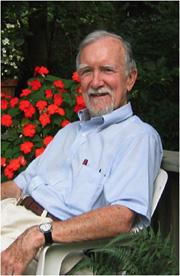 The Brandermill Region Men's Club will hold its second meeting of 2010 on Thursday, February 4th in the Brandermill Church.
Refreshments and fellowship at 9:15 a.m.
The meeting starts at10:00 a.m. sharp
Our speaker this month will be our own member, author and historian Bill Clotworthy. Bill will discuss his most recent book,
"In the Footsteps of George Washington"
a most appropriate subject during the month of our first president's birth. Bill has prepared a moving lecture: "George Washington in the West" based on portions of his book.
As with all BRMC programs, our wives and guests are invited to attend and participate in these presentations.
"The want of accurate Maps of the Country which has hitherto been the Scene of War, has been a great disadvantage to me. I have in vain endeavored to procure them and have been obliged to make shift, with such sketches as I could trace from my own Observations …. "


The words of George Washington, according to John C. Fitzpatrick, ed. Writings of George Washington from the Original Manuscript Sources, 1745-1799, ed. (Washington, D.C. Government Printing Office, 1931-44)
George Washington's achievements as the first President on the United States and his role as leader of the Continental army against the British during the Revolution are well known. Sadly, much less is known about his early and lifelong involvement with cartography and geography, and his early work as a surveyor. His writings also detail that all through his many pursuits in business, in land speculation, in the military, as a farmer, and even as president, he relied upon, and greatly benefited from his interest in cartography and his dependency on maps, as the foregoing quotation indicates.
Clotworthy's most recent book release, In the Footsteps of George Washington, is a biographical itinerary of the Father of our Country that identifies and describes over 300 publicly accessible sites associated with the life and legacy of our first president, ranging geographically from Maine and New Hampshire to West Virginia -- and Georgia -- and Barbados -- and thematically from his birthplace on the Northern Neck of Virginia to his beloved Mount Vernon.
Mr. Clotworthy has prepared a moving lecture, George Washington in the West, based on portions of that book, the theme of which is that Washington's early life experiences as surveyor, explorer and military leader during the French and Indian War molded his life in preparation for the staggering responsibilities that followed.
---
Posted January 27, 2010 at 3:16 PM
The Chesterfield County Coordinated Transportation Program, Access Chesterfield, provides transportation services for any Chesterfield County resident who is disabled or, over age 60, or who meets federal income guidelines regarding poverty levels.
Transportation providers are contracted by the Chesterfield County Access Chesterfield program to provide transportation service within the Chesterfield County, Richmond, Petersburg, Hopewell and Colonial Heights metropolitan areas.
More information is available at
http://www.chesterfield.gov/content.aspx?id=2949
---
Posted January 13, 2010 at 2:10 AM
SUMMERTIME IN THE SOUTH IS GONNA BE A SCORCHER!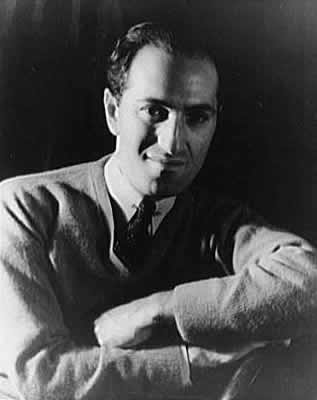 George Gershwin
Join us on Saturday, May 1st, as we celebrate
Virginia Opera's
35th anniversary with a performance of The Gershwin's magnificent
"Porgy and Bess."
The BRMC has reserved a limited number of prime orchestra seats at the historic Carpenter Theatre.Recently fully renovated, it features spacious seats and state-of-the-art acoustics.
Under the artistic leadership of Maestro Peter Mark, Virginia Opera has gained nationwide recognition for its impressive and innovative productions. This year also marks the 75th anniversary of "Porgy and Bess" and we're sure you'll truly enjoy this timeless classic.
Don't know much about Opera?? Not to worry!! Our special guest speaker for the April 1st meeting of the BRMC will be Dr. Glenn Winters, Virgina Opera's Community Outreach Director. Dr. Winters is a popular speaker at the Chesterfield Lifelong Learning Institute, and has a great track record in converting opera skeptics into opera lovers.
Don't worry about driving (or parking) because a private chartered bus will depart Market Square at 7pm (8pm performance) and will return following the show. The total cost, INCLUDING TRANSPORTATION, is only $75 per person.
If you wish to attend, please complete and return your reservation request with your check payable to BRMC.All reservations will be accepted on a first-come basis with a RSVP deadline of March 1, 2010. Unfortunately, refunds will not be issued. For more information or questions, please call
Jules Roinnel @ 608-1261.
Print out the
registration form
, complete it, and mail with your check to
Jules Roinnel, 14010 Summercliff Terrace, Chesterfield, VA 23832
Reservation requests must be received by March 1, 2010
---
Posted January 6, 2010 at 1:30 PM
Photos from the December 10th, 2009 outing to Washington, DC. The tour included dinner at Sequoia Restaurant and the National Symphony Orchestra's "Happy Holidays" Concert.
Click on each photo to enlarge.