Home Page
-> Meeting Schedule
Meeting Schedule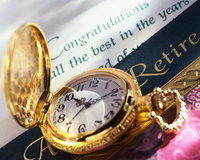 Regular meetings of BRMC are held the first Thursday of each month at The Brandermill Church, except there are no meetings in July and August.
We meet at 9:30 in the Multipurpose Room for coffee and refreshments. The regular meeting starts at 10:00 a.m.
Upcoming Speakers
Dave Sirius, Chesterfield Utilities Department, will speak on Swift Creek Reservoir hydrilla management, water quality measurements and enforcement, and other drinking water issues.
---
Chessa Walker, Chesterfield Department of Transportation (CDOT), will cover plans for Route 360, traffic changes, and the impact of right-turn only on Harbour Pointe residents.
---
Matt Harris, Chesterfield Deputy County Administrator, will present the Chesterfield $540M bond issue that will be on the ballot for the November 8 election.
In response to popular demand by our Members, the business portion of our monthly meetings has been streamlined and shortened to the bare essentials, e.g., the Treasurer's report, the Member Care report, and only those additional reports that have something new or timely to bring to your attention.
Knowing how we all enjoy all that membership in the BRMC brings to us, why not offer our friends and neighbors the opportunity to join the Club? The only requirements are that they are 50 or older and are sponsored by a member.
Please let Matt Williams know if you have any ideas for speakers for our regular meetings.
---
Photos from April 2, 2009 Meeting and the After Meeting Lunch Bunch