Home Page
-> Club Room Activities
Club Room Activities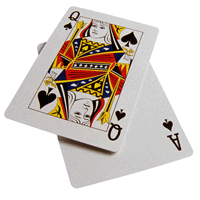 The card room is open 9 to 4 on Tuesdays and Thursdays year round at the Harbour Point Club House.
MEMBERS ARE WELCOME to play bridge (Tuesdays and Thursdays) and/or cribbage (Thursday AM). No need to bring a partner. We rotate partners every 4 hands at bridge. If an odd number of players are present, we rotate players every 4 hands also. "Party bridge" (modified "Chicago") is played - NOT duplicate.
For more information, contact Graham Henderson at 739-4505.