Archives for October 2009
Posted October 31, 2009 at 5:38 PM
THE BRANDERMILL REGION MEN'S CLUB WILL HONOR OUR MILITARY VETERANS at our next meeting on Thursday, November 5th, in the Brandermill Church.
Refreshments and Fellowship at 9:15 a.m. The meeting will start at 10:00 sharp, with the Presentation of Colors by the Manchester High Junior ROTC Color Guard, and our Pledge of Allegiance.
We are pleased to welcome as our special Guest Speaker, Philip True, who served as a B-29 Navigator from 1943 through 1945, including bombing missions over Japan , leading up to the B-29 Enola Gay's drop of the world's first Atomic Weapon on Hiroshima. As a special addition to his talk, longtime Brandermill resident, Kieth Mottas of Whispering Oaks, who is one of only six pilots in the world fully qualified to fly the one remaining and operational B-29, currently located in Texas.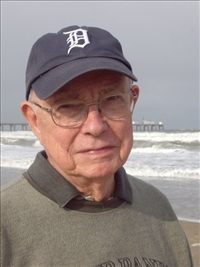 As an analyst, manager, and instructor, True served 47 years in the Central Intelligence Agency. He has also served as an Adjunct faculty member, the George Washington University, and has lectured at the Foreign Service Institute, Department of State, on the regional characteristics and environmental problems of China. He is widely published on topics relating to national security and WWII.
Mr. True will further expand on his wartime experiences, and will provide some insights regarding the development of air power up to the beginning of WWII. As a special addition to his talk, Mr. True will call on long time Brandermill resident Keith Mottas, who is one of only six pilots in the world fully qualified to fly the one remaining and operating B-29, currently located in Texas. Questions from the floor will be welcomed.
As with all of our programs, our wives and guests are invited to attend and encouraged to participate in these presentations.
---
Posted October 24, 2009 at 9:56 PM
Photos from our October 22, 2009 tour of Charlottesville.
Click on each photo to enlarge.






---
Posted October 19, 2009 at 4:02 AM
By Special Arrangement, The BRMC Epicures Have Scheduled an Excellent Pre Fixe Dining Experience with the Premier Five Star
Chez Max Restaurant
10622 Patterson Avenue
(Just 4 miles East of Rt.288)
Wednesday, November 11
Chef Alain Lacomte developed his culinary skills in Paris and Monte Carlo, France. In 2000, he was recognized as a Master Chef of France, a high honor indeed, in that he and his family had moved to Virginia 12 years ago. He and his wife and partner, Annie, held the dream of owning their own restaurant in Richmond. Chez Max is the realization of that dream.
Un vieux adage francais,
de bien manger est de bien vivre!
Apprécier!
The Menu
Appetizer
Lobster Bisque
Salad
Mixed Greens with a Light Dijon Vinaigrette
Entrees
(Each served with Chef's choice of fresh vegetables and starch)
Your individual selection of:
Parmesan Crusted Rockfish served with Basil Mashed Potatoes & a Chive Butter sauce
Sauteed Black Angus Filet Mignon served with a Green Peppercorn sauce
Black Angus Strip Steak Fromage served with a Brandy demi glaze
Jumbo Lump Crab Cakes with a Lime Tartar sauce
Sauteed Chicken Breast with Mushrooms and Marsala wine sauce
Desserts
Each table will receive a Surprise Medley of the following:
Tarte Vieille France: Apple & Peach Tarte with Vanilla Ice Cream
Molten Chocolate Cake served with Creme Anglaise
Cheesecake a La Parisienne
Creme Caramel
Creme Brulee a La Cassonade
Coffee
An Old French Adage:
"To dine well is to live well"
Enjoy!
The Details:
We meet at 6:00 p.m. for our Social/Cocktail Hour, your tab will be added to your final check.
We Dine at 7:00 in our Private Dining Room
Tables of 6 to 8, you may save your seat with your Place Card, found with your Name Tag, near the restaurant entrance.
Reservations must be received by Wednesday, November 4th, by return Email -- leseminare@verizon.net -- or call Lou @ 744-4517
Your club non-member guests will be welcomed.
Entree selection must be made with your reservations, by individual name for couples.
Payment of the Pre Fixe $53 per person will include Tax and 18% Gratuity, and may be made by credit card or cash. Drinks at the table may be added to that check.
As the days grow shorter, those who have a night driving problem may wish to car-pool. Please tell us that when you make your reservations, and we will try to match you up with a volunteer. If others wish to volunteer to help in this regard, please tell us how many you can accommodate when you make your reservations.
Complete the reservation form and mail to:

Lou Seminare
4291 Hickory Nut Place
Midlothian VA 23112
---
Posted October 17, 2009 at 4:20 PM
The date to save is Sunday, December 6th. The event is the BRMC annual Holiday Dinner Dance. Start with a Social Hour, then a wonderful Gourmet Dinner. Enjoy Great Music for your dancing pleasure by that fabulous four piece band -- "The Lyrics"
Look for your formal invitation, coming soon with al the details, but first of all -- SAVE THAT DATE NOW!!