Home Page
-> Meeting Schedule
Meeting Schedule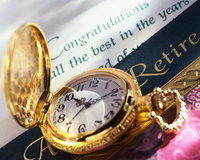 Regular meetings of BRMC are held the first Thursday of each month at The Brandermill Church, except there are no meetings in July and August. Because of Covid restrictions, The Brandermill Church could not meet our needs for the September 2021 meeting. The executive committee will review the church's requirements monthly to determine when feasible to meet there once again.
We meet at 9:15 in the Multipurpose Room for coffee and refreshments. The regular meeting starts at 10:00 a.m. in Fellowship Hall.
Until Virginia modifies its social distancing and mask-wearing rules, BRMC must suspend our meetings at The Brandermill Church.
Upcoming Speakers

No postings at this time

In response to popular demand by our Members, the business portion of our monthly meetings has been streamlined and shortened to the bare essentials, e.g., the Treasurer's report, the Member Care report, and only those additional reports that have something new or timely to bring to your attention.

Knowing how we all enjoy all that membership in the BRMC brings to us, why not offer our friends and neighbors the opportunity to join the Club? The only requirements are that they are 50 or older and are sponsored by a member.

Please let Matt Williams know if you have any ideas for speakers for our regular meetings.
---
Photos from April 2, 2009 Meeting and the After Meeting Lunch Bunch