Archives for April 2012
Posted April 25, 2012 at 4:29 PM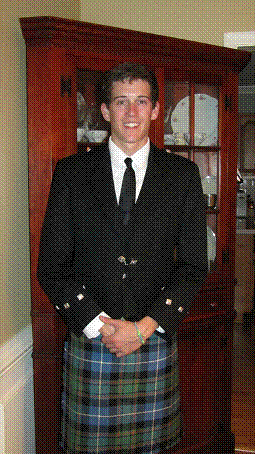 Troy Rich demonstrates the bagpipe.
The Brandermill Region Men's Club will open its June 7th meeting, the first meeting following Memorial Day, with bagpiper Troy Rich remembering and honoring the many that have served and given their all in the defense of the freedoms we enjoy. Troy Rich, the featured speaker will then expand on the interesting history of this unique instrument.
Active audience participation is welcome and encouraged.
Although the BRMC meetings will be on hiatus during July and August, other club activities will continue through the summer. The Brandermill Senior Golfers, the BRMC Bowlers, the twice weekly (Tuesdays and Thursdays) bridge clubroom will all continue, as well as a ROMEO (Retired Outstanding Men Eating Out) event (or two) and possibly a day trip or tour, will be offered.
---
Posted April 21, 2012 at 7:56 PM
Click on each photo to view larger version.
---
Posted April 17, 2012 at 3:50 PM
SAVE THE DATE --- 4:00 p.m., THURSDAY, MAY 17
(RAIN DATE: THURSDAY, MAY 24)
AT THE SUNDAY PARK PAVILION
WE ARE ALL SET FOR OUR TRADITIONAL SPRING PICNIC, WHICH WILL BE FULLY CATERED !! NO NEED TO BRING ANYTHING.
EVERYTHING WILL BE FURNISHED. JUST COME AND ENJOY.
WE START WITH OUR CLASSIC SOCIAL HOUR --
WITH ASSORTED SNACKS AND THE USUAL LIBATIONS
PLUS SOFT DRINKS, & WATER
THE MENU ---
OUR SCOUT TEAM HAS FULLY TESTED AND BROUGHT BACK RAVE REVIEWS FOR KING'S KORNER --- THEY SELECTED:
ALL YOU CARE TO HAVE:
FRIED CHICKEN 'SOUTHERN STYLE'
with Chicken Gravy available
TOSSED SPRING SALAD with BABY SPINACH LEAVES
GREEN BEANS
"REAL" MASHED POTATOES
LEMONADE & ICED TEA
DINNER ROLLS
DESSERT: YOUR CHOICE OF
APPLE or PEACH COBBLER
ALL THIS AND UNPARALLELED FELLOWSHIP WITH FRIENDS AND GUESTS FOR THE ALL INCLUSIVE PRICE OF JUST $12.50 PER PERSON.
WHY NOT INVITE YOUR PROSPECTIVE CLUB MEMBER & HIS WIFE AS YOUR GUEST ?? THEY WILL BE GLAD YOU DID !!
QUESTIONS ? CALL LOU @ 744-4517
REQUIRED: PAID RESERVATIONS BEFORE SATURDAY, MAY 12 FOR THIS CATERED EVENT.
--------- COMPLETE & MAIL WITH CHECK TO ------------
LOU SEMINARE, 4201 Hickory Nut Place, Midlothian,VA 23112
Count us in: My check for ____ people at $12.50 each,
payable to BRMC, for $_____ total is enclosed.
Name: _________________________ Phone: ___________
Name: ________________________________
My guests are:
Name: ________________________________
Name: ________________________________
---
Posted April 10, 2012 at 4:24 PM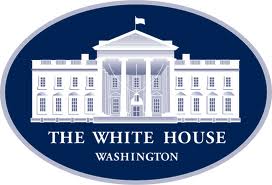 Visiting the White House in Washington, DC is a time honored and treasured holiday tradition. The custom of placing a decorated tree in the White House began in 1889 on Christmas morning during the Presidency of Benjamin Harrison. What began as a family gathering has become a national tradition. Over the years, the White House Christmas tree has reflected the times and tastes of the First Family. Today, the First Lady selects a theme and taps the talents of American artisans, who give life to the idea. Stroll through America's most prestigious and honored house and experience first hand the beautiful trees and decorations this holiday season. This is a self guided tour but secret service will be in each room to answer any questions. You will have the chance this morning to visit the White House Visitor Center, adjacent to the White House, for a chance to purchase the latest White House Christmas Tree Ornament.
Due to the high security at the White House, everyone who wants to visit must provide the information on the form below. This information must be submitted at the time we make the reservation in June. We have requested multiple days in hopes of having a better chance to get in. You will be notified by telephone in November as to the exact date, so please keep all the above dates open on your calendar. If we do get in, at that time you will be asked to sen in your payment.
Please keep in mind that there is a good amount of walking included on this tour. From where we exit The White House it is approximately a 3-4 block walk back to where the motorcoach has to park.
Enjoy a delicious buffet luncheon mid-day at the Vantage Point Rooftop Restaurant. Located on the top floor of the Holiday Inn in Roslyn, its large panoramic windows offer outstanding views of the city and surrounding landscape. In the afternoon, travel to the National Mall for time at a Smithsonian Museum of your choice -- such as the National Museum of the American Indian, National Museum of American History, or the Air & Space Museum.
The total cost of $72 per person for this tour includes:
Round-trip Motorcoach Transportation
The White House & White House Visitor's Center
Lunch at Vantage Point Restaurant
Tax & Gratuity for Lunch
Driver Gratuity
Refreshments aboard the coach
At this time -- DO NOT send your check. Please return and complete the form, one for each person, to Don Reich no later than May 25th. You will be notified in November as to the date and at that time payment will be required. Don's phone: 804-639-4341
Don Reich
5909 Watch Harbour Road
Midlothian, VA 23112

Depart: Brandermill'd Market Square at 7:30 AM (subject to change depending on white House tour time) Return: Brandermill's Market Square at 6:30 PM
Cancellations made within three (3) business days of departure are "Non-refundable." Once names have been submitted to White HOUSE on June 1st - no substitutions are allowed.
=========== clip here, complete one for each person & submit ============

Security Information Requested by the White House

Please print clearly

Last name: ______________________________________

First name: _________________________

Middle initial: ____

Date of birth: __________________

Gender: ___________

Social Security # ____________________

US Citizen: ( Y or N): ________

City and State of Residence: ______________________

Passport # if not a US Citizen ____________________

(social security # required for US Citizen age 14 and over)

Phone number ___________________ (this is for the group leader)

Please make sure that the names you put on this form match what is on your driver's license or passport. You will have to present your deiver's license or passport when entering the White House. Once names have been submitted, there are no substitutions or additions.