Archives for January 2012
Posted January 23, 2012 at 5:23 PM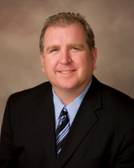 The Brandermill Region Men's Club is pleased to welcome Todd "Parney" Parnell as the special guest speaker during the March 1, meeting at the Brandermill Church. Parnell oversees all aspects of Squirrels day-to-day operations.
Richmond area baseball fans have been enthusiastically rejuvenated over the course of the last two seasons of America's favorite pastime. Baseball has indeed returned to our community.
---
Posted January 13, 2012 at 10:07 PM
Join us for a Very Special Valentine's Day event on Sunday, February 12th.
Each year, men all across the world search for the perfect venue in which to recapture the joy of young love with that special person in their life.
Valentine's Day offers the perfect opportunity to that end, and this year the BRMC again has a wonderful way for you to say -- "I Love You."
We will enjoy a special evening of fine dining and entertainment at the elegant Brandermill Woods Club House. The evening begins at 6:30 with a welcome Open Bar Cocktail Reception featuring a full selection of spirits and wines, with butler-served Shrimp and Mini Quiche, Dinner will begin at 7:15 p.m.
Please note that the cost per person listed following the choices of entree is all inclusive -- the reception, dinner open bar with unlimited beverages throughout the evening -- including beer, wines and spirits (scotch, vodka, gin, rum, etc.) soft drinks, the entertainment, table prizes, taxes and the gratuity.
Your entree and dessert choices are:
Surf & Turf lobster tail and prime filet - $67 per person
6oz Petite Filet Mignon Bearnaise - $58 per person
Baked Salmon Filet & mustard dill sauce - $53 per person
Chicken Oscars (breast of chicken topped with crab imperial) - $50 per person
Each entree is served with rice pilaf and California blend vegetables.
For dessert, your choice of Carrot Cake or Key Lime Pie.
Following dinner, we will be joined by a special guest, who we all will recognize, for a period of interactive entertainment.
Also note that most tables in the dining room accommodate only 4 to 6 persons, and only 5 will seat 8 people. Therefore, we strongly suggest that when making your reservations please indicate with whom you wish to be seated; otherwise we will randomly assign seating.
Reservations will be accepted on a first paid basis and must include each person's selection of entree and dessert. Reservations must be received before Monday, February 6th.
We also encourage you to invite relatives, friends and neighbors to join us. Simply add their names, entree and dessert selections to the reservations form.
Complete and mail the reservation form, with your check payable to BRMC, to
Bill LaLonde, 14207 Chimney House Road, Midlothian, VA 23112.

----------------- print & cut - or provide info on separate sheet -------------------

Name: ____________________  Entree:___________  Dessert_________

Name: ____________________  Entree:___________  Dessert_________

Name: ____________________  Entree:___________  Dessert_________

Name: ____________________  Entree:___________  Dessert_________