Archives for May 2011
Posted May 26, 2011 at 5:35 PM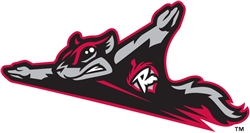 LAST CALL!! PAID RESERVATIONS MUST BE RECEIVED BEFORE JULY 1 TO ASSURE THIS GROUP RATE. ACT NOW !!
*****************
TAKE ME OUT TO THE BALLGAME !!
THE DATE -- Thursday, August 4, 2011
The Gates Open at 6:00 p.m.
The 2 Hour Buffet Opens at 6:00 p.m
THE GREAT FIREWORKS DISPLAY STARTS AFTER THE GAME !!
Come join the BRMC with the Flying Squirrel in the All-New Picnic Zone -
It is a 2 Hour All You Can Eat Buffet located on the Main Concourse Down the Third Base Line. Enjoy all of Your Favorite Ballpark Foods with Friends, then Watch the Richmond Squirrels Whip the New Hampshire Fisher Cats in Eastern League Action from Your Own Reserved Seat !!
The Menu -- All You Can Eat
Main Course -- Hamburgers, Hot Dogs, Pulled Pork, BBQ Chicken
Sides -- Macaroni & Cheese, Cole Slaw, Garden Salad,
Drinks -- Coca Cola products, Sweet Tea, Lemonade
Dessert -- Cookies
ALL THIS FOR JUST $28 PER PERSON
or FOR JUST THE BALLGAME WITHOUT THE BUFFET
ONLY $10 PER PERSON
The Details -- We meet in Brandermill's Market Square at 4:30 to form car-pools, leaving at 5:00 SHARP and park in the main lot adjacent to the Diamond.
Early reservations are encouraged for this popular & fun event.
Questions ?? Call Bi LaLonde @ 744-8227.
TO ASSURE THIS GROUP RATE, PAID RESERVATIONS MUST BE RECEIVED BEFORE JULY 1.
---------Print, clip, complete and mail to Bill at-----------
Bill LaLonde, 14207 Chimney House Road, Midlothian, VA 23112
Save a Place for Us, Bill.
Enclosed is my check (To: BRMC) AT $28.00 PER PERSON FOR
THE BUFFET AND BALLGAME
Name: ________________________ Phone: _____________
Name ____________________________________________
Name ____________________________________________
Name ____________________________________________
WE WILL ATTEND THE BALLGAME ONLY AT $10 PER PERSON
Name ____________________ & ____________________