Archives for March 2011
Posted March 24, 2011 at 6:55 AM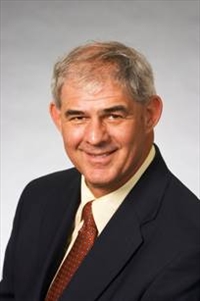 Curtis Monk, President and CEO of Commonwealth Public Broadcasting (CPB) will be the special guest speaker during the April 7 meeting of the Brandermill Region Men's Club at the Brandermill Church. He will discuss Public Broadcasting: A national treasure. CPB is the parent of a family of locally-owned public television and radio stations, located here in Richmond and in Charlottesville, and known as the Community Idea Stations.
Mr. Monk previously served as the Chief Financial Officer of the corporation and Vice President for Finance and Treasurer. Before his tenure with CPB, he served Crestar Bank for nearly 20 years as Executive Vice President for Retail Banking-Headquarter Region. He holds both baccalaureate and masters degrees from the University of Virginia.
As with all BRMC programs, questions from the audience will be welcomed.
---
Posted March 21, 2011 at 8:24 PM
Click on each photo to begin slideshow.