Archives for May 2010
Posted May 22, 2010 at 10:10 PM
Click on each photo to enlarge.

































---
Posted May 1, 2010 at 8:46 PM
The Brandermill Region Men's Club presents its most popular event, The Annual Picnic at 4:00 p.m. on Thursday, May 20th in the Sunday Park Picnic Grove.
Enjoy our famous Char-broiled Hamburgers & Hot Dogs, With Draft Beer, Red or White Wine, Soft Drinks & Water.
Culinary treats will be prepared by our highly talented ladies, who are asked to bring a covered dish to share.
Note that we are making a little switch this year as follows:
Those whose last name begins with A thru M, Please bring a Dessert (cake, cookies, etc.)
Those whose last name begins with N thru Z, Please bring a Salad (potato, slaw, etc.) or a Vegetable.
Print out the
registration form
, complete it, and mail with your check to:
Ed Applequist
13724 Hickory Nut Point
Midlothian, VA 23112
---
Posted May 1, 2010 at 8:29 PM
THE BRANDERMILL REGION MEN'S CLUB will next meet on Thursday, May 6th in the Brandermill Church.
Refreshments and fellowship at 9:15 a.m.
The meeting starts at 10:00 a.m. sharp.
Following the meeting, the "Join the Guys for Lunch" bunch will amble on down to SERGIO'S in Market Square. Wanna join us? Just raise your hand. All are welcome.
As always, our wives and guests are encouraged to attend and participate in this presentation.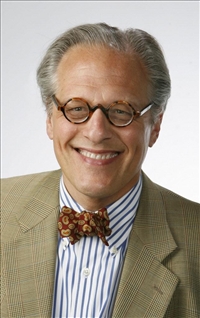 Jeff Shapiro will be the special guest speaker at the 10:00 a.m. meeting of the Brandermill Region Men's Club in the Brandermill Church on May 6th. As a political reporter and columnist for the Richmond Times-Dispatch, he has covered the state Capitol and Virginia campaigns since 1980 -- first, for United Press International, a wire service, then, beginning in 1985, for Virginia Business, a monthly magazine formerly published by Media General, the T-D's parent.
Shapiro joined the Times-Dispatch in 1987. His tenure with the newspaper parallels such important trends in Virginia as its accelerating electoral competitiveness, its decades-long struggles with financing such important services as education and transportation and the emergence of Virginia political personalities as important players in national campaigns and policy debates.
Shapiro's column for the Sunday edition of The Times-Dispatch is carried by many of the newspaper's sibling publications across Virginia. He also prepares a video column for the T-D's website, timesdispatch.com that appears on Thursdays. On Friday mornings, Shapiro provides commentary on government and politics for WCVE-FM, Richmond's public-radio station. He also appears on public broadcasting's Virginia Currents.
Since 1991, Shapiro has been a correspondent for The Economist, the British newsmagazine, writing on southern culture and politics.