Archives for December 2009
Posted December 19, 2009 at 1:23 PM
The featured guest speaker for the January 7th meeting of the Brandermill Region Men's Club will be Todd "Parney" Parnell, Vice President, and Chief Operating Officer for the Richmond Flying Squirrels. Parnell oversees all aspects of Squirrels day-to-day operations including the over 1.5 million dollar renovation of the Diamond, where the Squirrels will open play in 2010.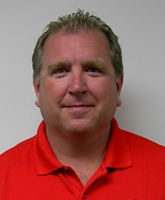 Prior to joining the effort to return baseball to Richmond, Parnell served as the President of the Greenberg Sports Group (GSG) which provides management, consulting, and marketing services to the sports industry across the country. GSG also manages the overall operations of Minor League Baseball's Pennsylvania State College Spikes and Myrtle Beach Pelicans. "Parney" held the title of President for both franchises.
Parnell will respond to questions from the audience during his presentation.